Commercial Acoustic Fences
To reduce noise levels and light pollution for residents living nearby to the commercial & industrial areas such as railways or main roads, we can supply and install acoustic fencing systems. This will reduce the impact of light and noise pollution for local residents whilst also providing a high level of security to commercial & industrial areas.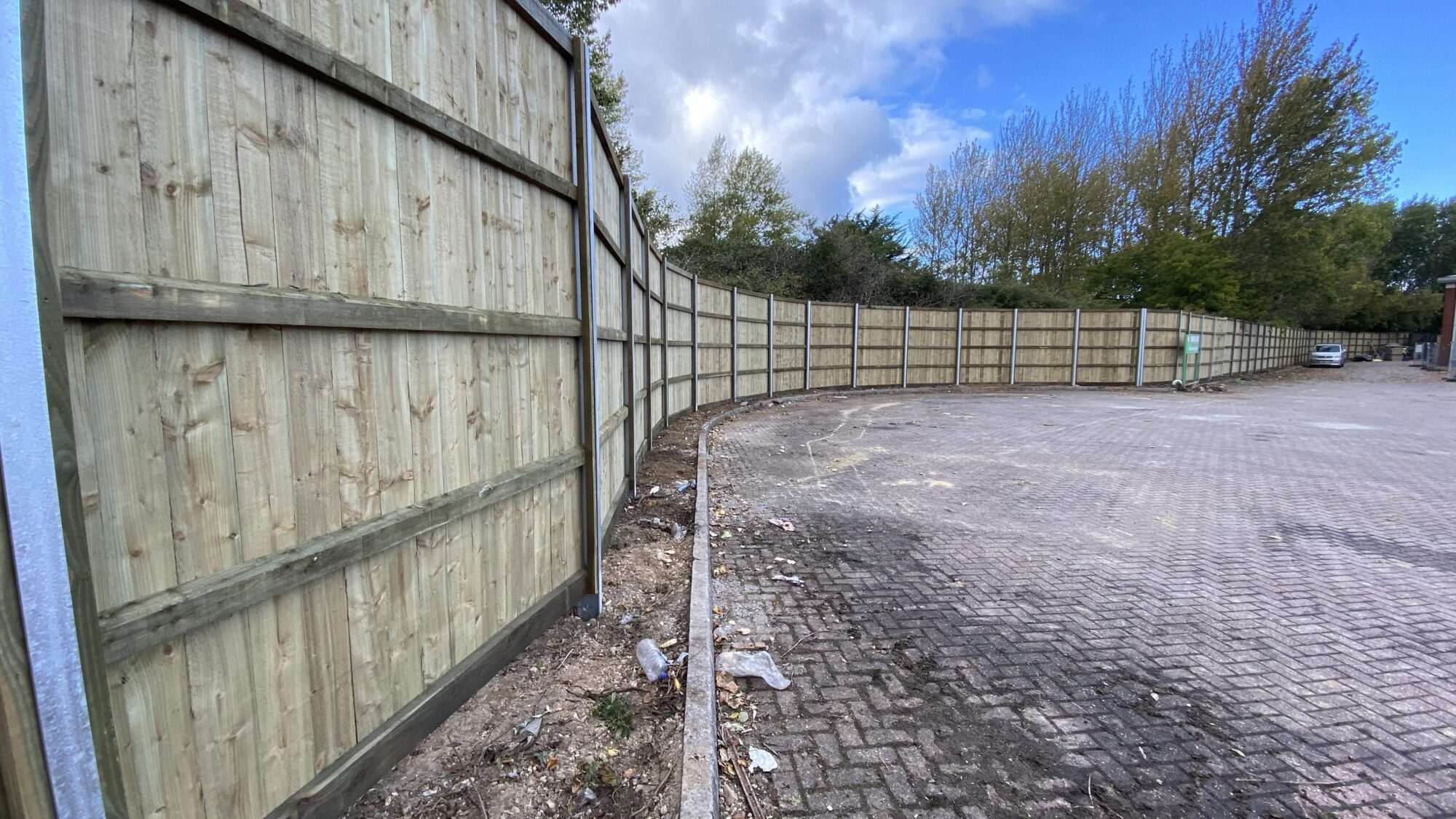 Domestic Acoustic Fences
Looking to transform your garden into a tranquil and relaxing destination? Acoustic fence panels might just be the perfect way to achieve just that! By design, acoustic fencing is perfect for reducing the noise nuisance which is affecting more and more people due to our densely populated modern world.
Standard Compliant
All of our acoustic fencing panels have been tested and deemed compliant with BS EN 1794-1 and BS EN 1794-2. The panels themselves are also compliant with the Highway Sector Scheme 2C which centres around the prefabrication of environmental barriers.
Acoustic Barriers
Metcalfe Fencing & Land Services strength is our capacity to carry out all aspects of acoustic fencing installation. From the initial design process to the installation itself, over the years we have learned how to put together teams that have the skills, the equipment, and the passion, to get the job done. Contact a member of our team and discuss your acoustic requirements today.
Acoustic Fencing Products
We can supply and install a variety of fencing products to meet your exact requirements. Contact us and discuss your fencing needs with one of our team of experts today!