Equestrian Fencing
If you're looking for a top-of-the-line, high-quality horse fencing then we've got just what you need here at Metcalfe Fencing and Land Services UK! With our range of equestrian fencing, you are sure to find the right fit for your needs at an affordable price with expert installation!
Electric Fencing
Electric fencing is a great way to create an effective barrier for livestock. It's also easy and affordable, so it can be used on any size farm. Our electric fences are made from durable materials that will last for years with minimal maintenance.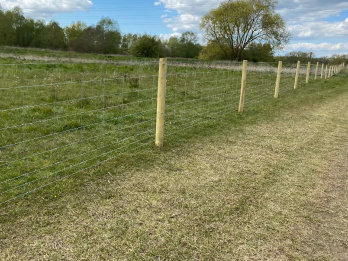 Equestrian Friendly Wire
Our galvanized equestrian friendly wire will help you keep your horses safe while also providing an excellent deterrent against theft. You can use it for many purposes, including chickens and goats. It's a versatile product that comes in different sizes so you can find the perfect fit for any situation.
Stock Fencing
Stock Fencing is the perfect solution when you want versatility without compromising on quality. Whether you need to secure your farm from intruders or keep the livestock safe inside their enclosures, our experts will help you decide on what type of fence might work best for your needs.
Field Gates
For a high-quality, durable farm gate, we have the perfect solution. With our assortment of field gates available in many different designs, there is sure to be one that suits your needs perfectly! We carry both steel gates as well as more conventional timbers options.
Tracked Post Knockers
We use tracked post knockers which provide lower ground pressure that results in better stability and manoeuvrability. This ensures we limit ground damage or mess in wet conditions and it also enables us to install fences on all types of terrain.
Quality Agricultural Fencing
We offer a wide range of products to suit all your needs, including hard-wearing and versatile general-purpose fencing pressure treated to withstand all types of weather conditions.
Our team are experts in the field with years of experience and knowledge that can help you find the perfect product for your needs. If you're unsure about which type or size would be best for your property, we'll happily provide advice on what will work best for you. Contact us today for more information!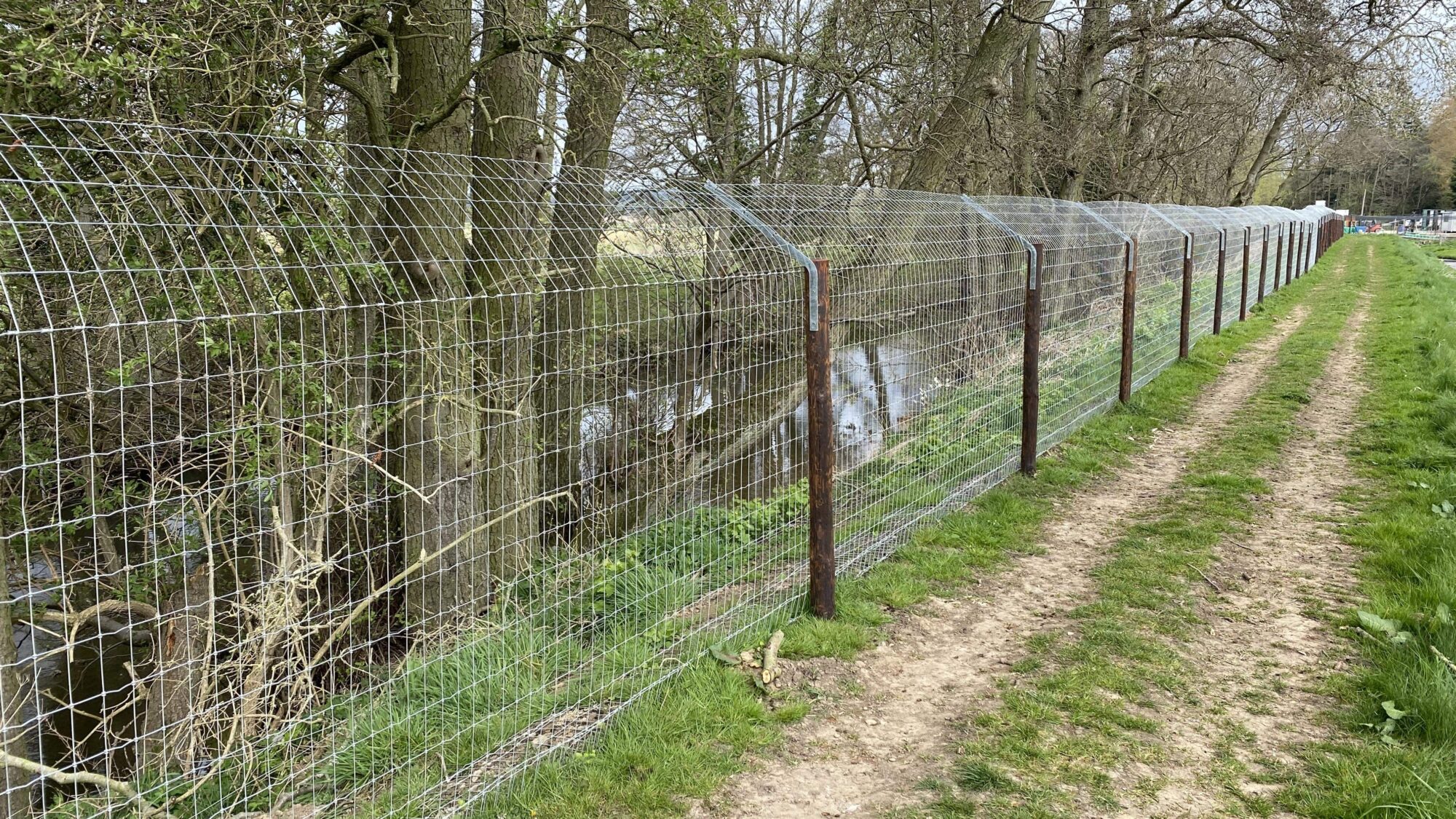 FIELD LIVESTOCK FENCING
Every time the stock fence changes direction (sometimes elevation) straining posts and strain wire will be required. Please take this into consideration when planning your paddock or field livestock fencing. Fencing allows farmers to contain all types of animals such as cattle, sheep, pigs and goats.
Types of fencing:
Badger fencing
Deer fencing
Horse fencing
Rabbit fencing
Chicken fencing
Electric fencing
Sheep and cattle yards
EXPERT ADVICE FROM EXPERIENCE AGRICULTURAL FENCING CONTRACTORS
Choosing the type of agricultural fence depends on the type of livestock as well as personal choice. If you are finding it difficult to choose, you can fully rely on our friendly team for expert advice on a whole host of fencing supplies.
Get in touch with us today for a free quote and guidance on everything you need to get started.